Enroll in a Course
Get A Free Online CV / Practitioner Website
Build Your Brand. Increase Your Reach. Stand Out of The Competition.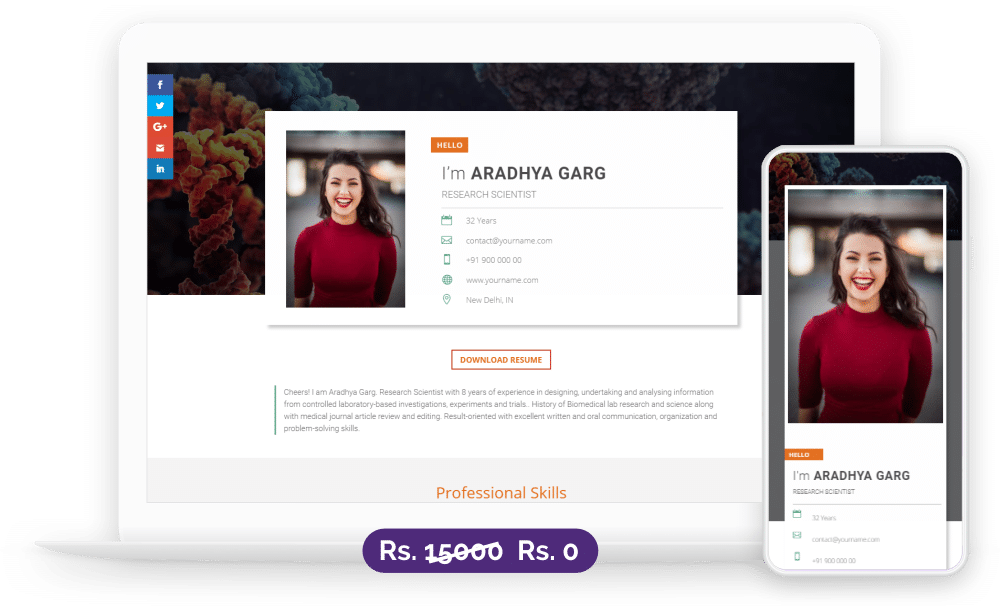 Get Started For Free!
Enroll in any of our clinical research program and get a free personal resume/doctor's website of worth Rs. 15000.
Packed with tons of premium features, a website will provide you a competitive edge & personal branding and that's all for free of cost.  Practitioners or Doctors can showcase their experience, timings of their clinic/ hospitals, areas of expertise, appointments form for patients etc while Freshers and working professionals can showcase their resume details online. Some of the features includes:
Domain
Get your website on your personal commercial domain name. For e.g (www.yourname.com)
Web Hosting
We host your resume website on a premium web hosting servers which are 100% safe & secure.
Licensed Theme
We design your resume website on a licensed and premium WordPress theme with lifetime access.
Email Accounts
Get professional email accounts for free to leave a long-lasting impression (mail@yourname.com)
24x7 Support
We will provide you 24×7 support & back up to ensure 100% up-time of your personal website.
Social Links & Share
We link your website with your social networks & an option to share your resume with other social networks.
Website Development
Our web experts design your website on handpicked professional resume layouts with all the required details.
Contact Form
We integrate contact form on your website so that your clients, patients, or employer can easily communicate you.
Link Print Resume
We link your print resume (PDF/Word) so that one can easily download it with click of a button.
Search Engine Optimized
We do SEO of your website to make it searchable on Google and other search engines.
Mobile Responsive
Your resume website would be fully compatible and responsive with all devices and browsers.
Statistics
You can check the stats (daily visitors, number of times shared etc.) of your personal website.
Website Layouts
View and choose any one of the below website layout to start with.
Once you enroll in a course, you can follow the below steps to get your website.
01
Once you enroll in a course, select  a resume layout displayed above
02
After selection, email us your resume/ data you want to display
03
Our experts design & deliver your resume website within 48 working hours
Advantages
A personal website shows you're serious about what you do since it's independent and separate from your job, and that you're not just interested in a job for the salary. It offers you the following advantages
Searchable on Google & other search engines
Personal Branding
Easy to access by employers, clients or patients
Easy to Share
Link with social profiles & projects
24X7 accessible
Easy to Contact
Check stats and daily visits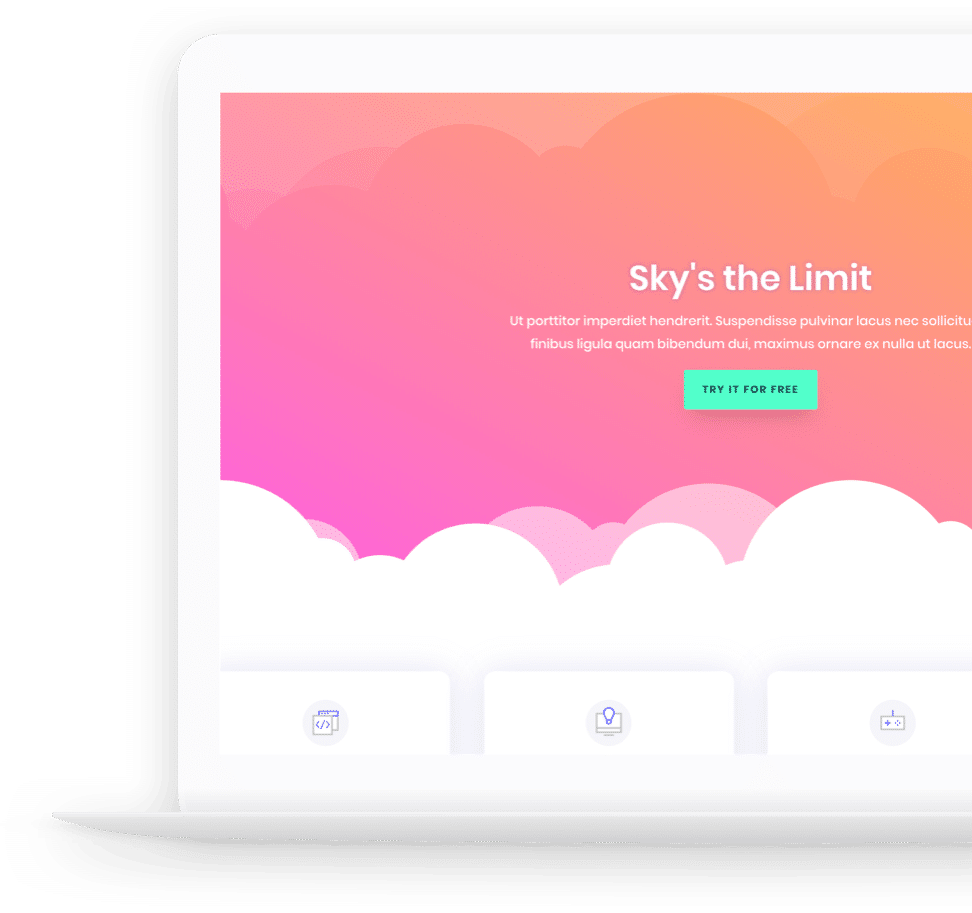 Have Some Questions?
Check our FAQs.
If I enroll in a course, do I have to pay anything to get my personal website?
No, you don't have to pay anything to get it. You will get everything absolutely free for 1 year. From second year onward, you have to pay just Rs. 3500 towards domain renewal and maintenance (optional to renew the plan).
In which format I have to share the data with you?
We recommend you to email us your data in editable Word format.
Can I shuffle or add new sections in the resume layout?
Yes, you can. You can shuffle (for example: you can display Education section above Experience section) or  you can add new sections (for example: Languages, Projects, Clients, Awards etc.). without any cost.
Can I make any changes in future?
Yes, basic updates are absolutely free (up to 5 in a calendar year). Any major update may incur charges.
Do I need any website coding/ designing skills to avail this offer?
Not at all. Our experts design and develop everything for you. You simply have to email us your resume data which you would like to display on your website.
How much data I can show on my website?
At present, there is no limit.
How much time will you take to design my resume website?
Once you share the complete data with us, we take up to 48 hours to design your website.
If I don't enroll in any course, can I still avail this as a standalone service?
As a standalone service, this type of website will cost you between Rs. 12000 to Rs. 17000 which includes the cost of Personal Domain, Premium Hosting, WordPress Theme, Designing, Development, Maintenance & basic SEO. So, we encourage you to enroll in our course and avail this offer for free.
Let's Get Started
Ready To Get Your Free Website?